---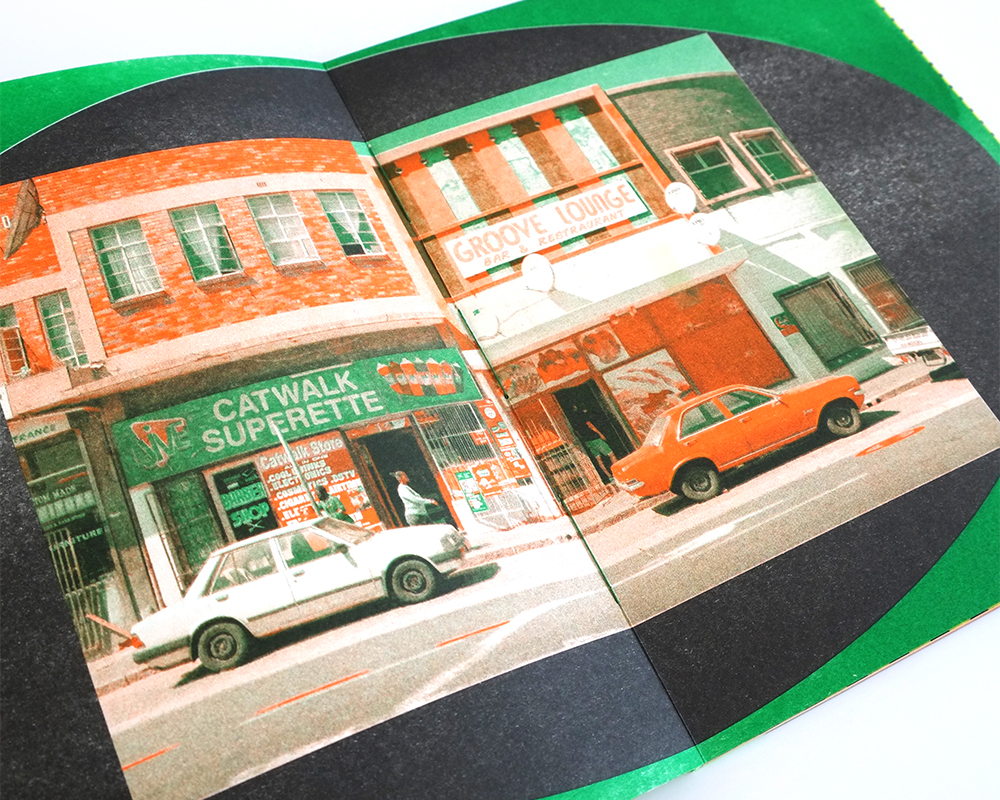 Feb 2020
Cape Town
Convenience Store

Artist Book

︎ Shop

In this handbound compilation, Julia Schimautz makes use of photography by Francis Broek to explore printmaking and colour theory.

The result is a playful artist book using the familiar and alien visual language of the South African corner store as the backdrop to experiment with faux CMYK and halftones created by stencil printing processes of Riso & Screen printing.

Book Size: 185 x 240mm
Pages: 32pg
Paper: Acid free Munken Pure 170gsm
Printing: Risograph printed throughout in x8 colours: yellow / orange / bright red / flat gold / medium blue / fluorescent pink / black
Cover: Screen printed on acid free grey board in 4 colours with a spot virko varnish & fluorescent green spine.
Binding: Handbound, thread sewn.
Edition: 50
Signed & numbered by the artists.


Published by DREAM PRESS
Year: 2021



︎
Shop
︎︎︎
Back