---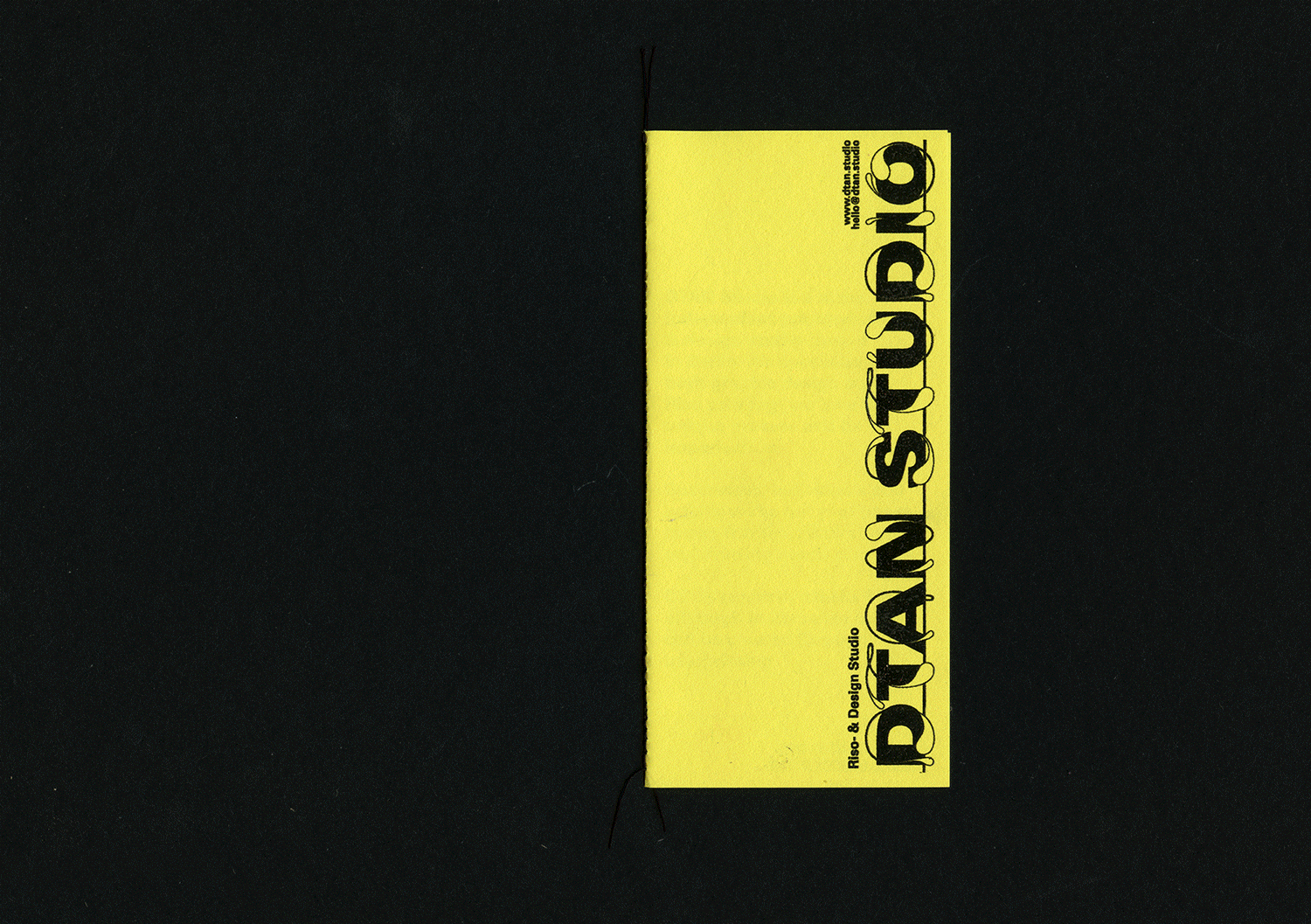 Mar 2022
Berlin
DTAN Studio Booklet
Layout Design
Design for Don't Try Anything New; an independent Berlin-based printmaking & design studio, specialising in Riso printing.

This project entailed layout and template design for their promotional pamphlet, showcasing DTAN Studio's offerings and possibilities for businesses and individuals alike.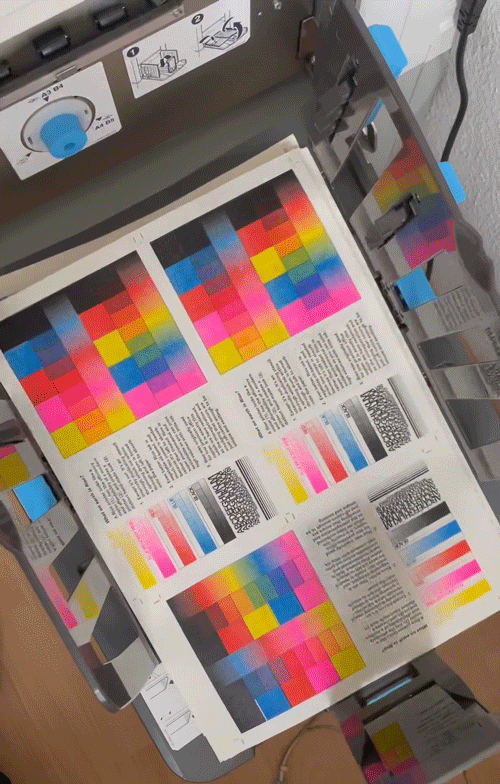 Printed in 5 colours, bound using a sewing machine and finished with a virko cover.


Words by Pippa Browning
Photography by Francis Broek


︎︎︎
Back